F::Xpress (Next-Gen Ethernet)
F::Xpress Fiber is available In Okinawa Prefecture and the Tokyo Metrepolitan Area.
Customers receive a fiberoptic line directly connected to a GLBB Local POP.
This Ethernet-based service is not shared with other users and does not split (non-G-PON/GE-PON).
Due to the split less connection, subscribers enjoy low latency connectivity, ideal for online gaming and bandwidth-intensive applications.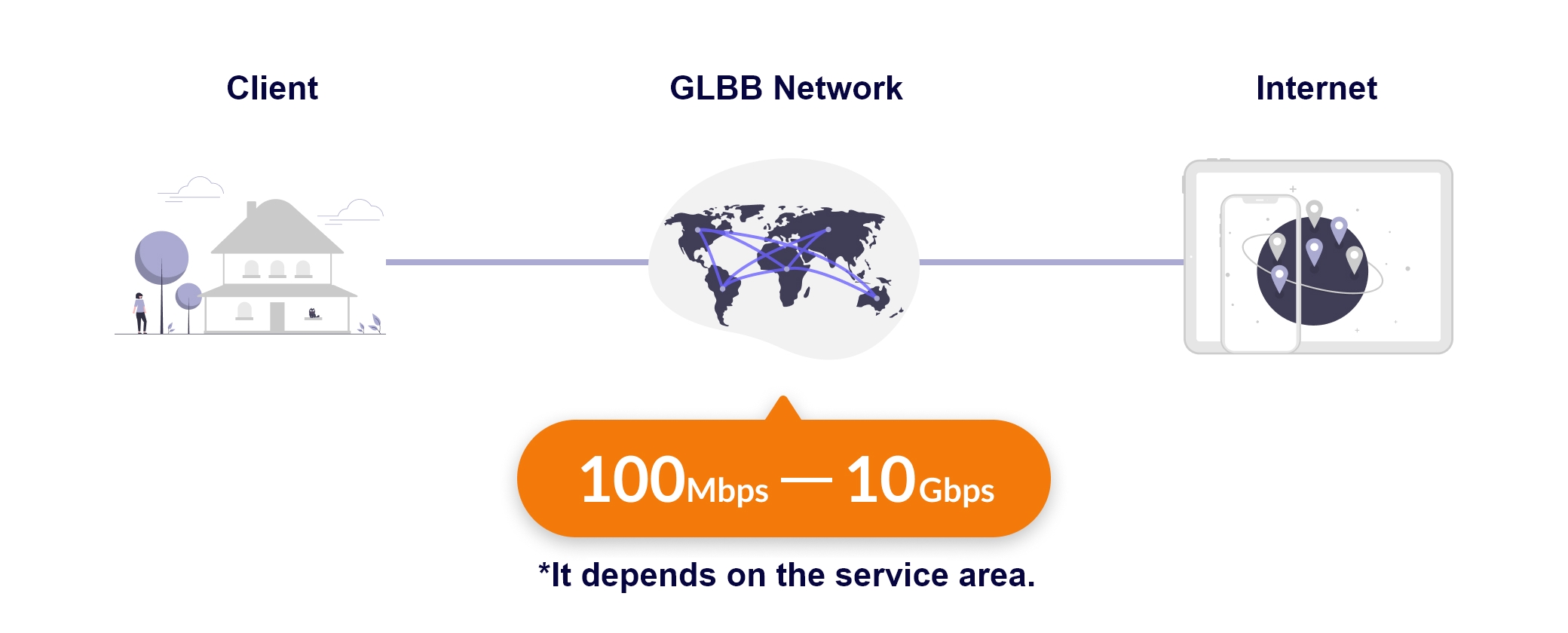 SPEED COMPARISON WITH OTHERCOMPANIES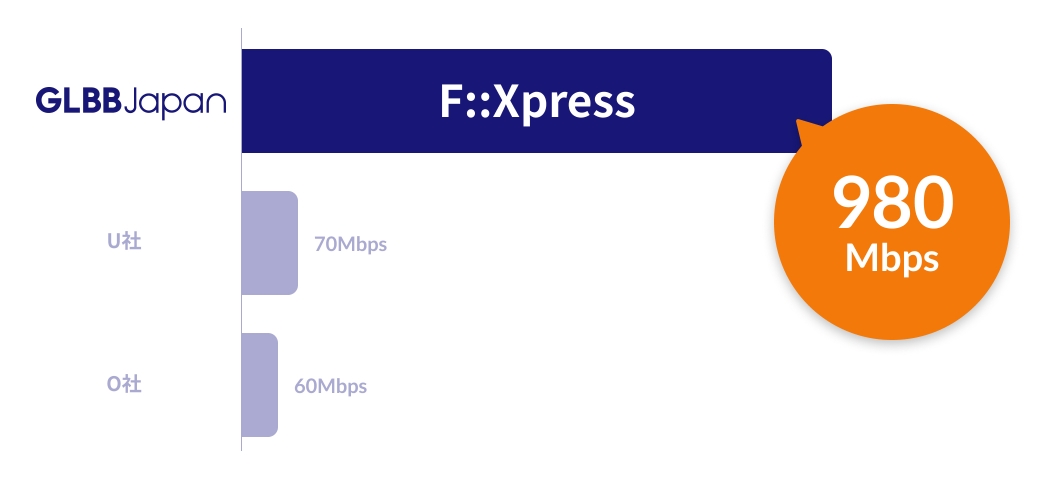 FEATURE1

High Speed, Quality & Stability

It is proprietary to the customer and is not affected by other users or time of day.

There is no line sharing or branching device, providing stable communication with the lowest latency.

FEATURE2

Flexibility

The dedicated line is ideal for communication that requires stability and real-time performance such as games and live video call distribution.
A connection service using FLETS HIKARI by NTT East/West.
To counter the yearly increase in traffic, our company sets its own standard for number of connections per POIs, realizing stress-free internet connection with little delay caused by peak hours.
We support both 1Gbps NTT Flets Hikari Next, as well as 10Gbps NTT Flets Hikari Cross services.
An existing NTT FLETS Line is required to use the ISP or will need to apply for the GLBB HIKARI FLETS Package.

FEATURE1

High Speed, Quality & Stability

GLBB limits the number of users per POP to counter the peak hours.
Personal Service Support Offices
225-1 Hamagawa, Chatan-cho,
Nakagami-gun, Okinawa 904-0112
TEL 098-894-3498

#101, 3-33 Honcho,
Yokosuka, Kanagawa 238-0041
TEL 050-5864-2472

3-15-28-102 Monzenmachi,
Iwakuni, Yamaguchi 740-0031
TEL 0827-30-9833