The colocation service as 「G-colo」 is to store customer equipment such as servers in a data center with excellent earthquake resistance and power supply. A service that supports maintenance and operation. It contributes to reducing the operational load, improving system availability, reducing TCO, and off-balancing. You can use GLBB's high-quality network services that are directly connected to the data center. It can also be used in combination with Internet GLBB geatway connections, Cloud services, other GLBB services, etc.
FEATURE1

Connectivity

Connect to GLBB Internet services, Metro-P2P, InterMetro-P2P, as well as Cloud Direct Connect, content and major IX

FEATURE2

Flexibility

Not only standard racks and units (shared type), but also cages according to requests, open use and installation of individual surveillance cameras can be flexibly supported.

FEATURE3

Cost Performance

GLBB-NW has high connectivity with major DCs in central Tokyo, making it ideal for use in redundant NWs and service procurement. Can also be used as a BCP measure
Local urban data center GC4
「GC4 Fukuoka Airport」「GC4 Tenjin」「GC4 Hakata Station」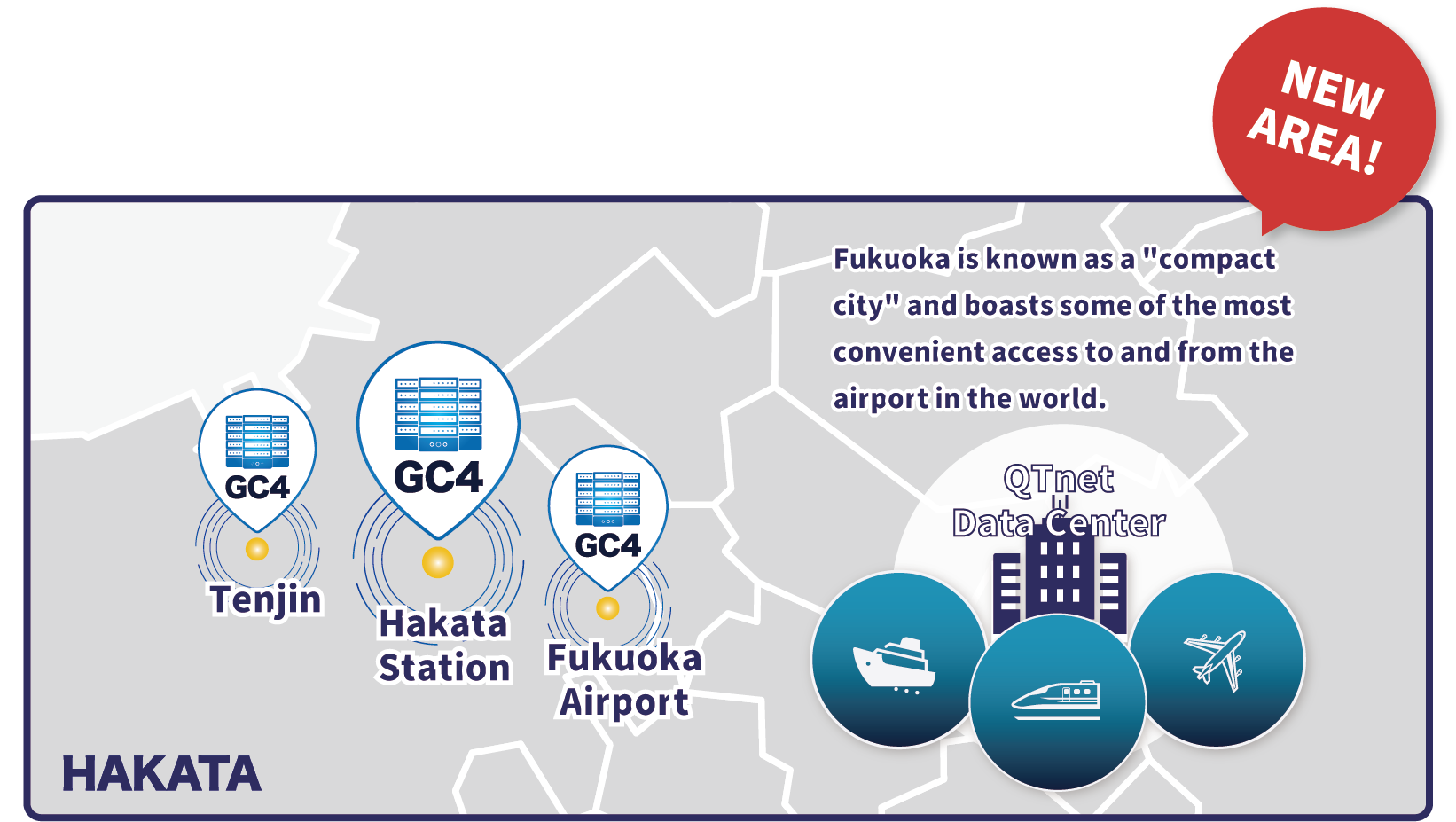 The service location is GLBB "GC1 site". Easy access from the city center, strong earthquake countermeasures, flood countermeasures, and security measures. It is equipped with a highly reliable facility equipped with communication equipment and power supply equipment, such as securing two communication line lead-in routes.
In addition to GC1, presence at GC2 (Nago) was established in Sep 2022, and GC3 (Dojima, Sonezaki) was established in 2023.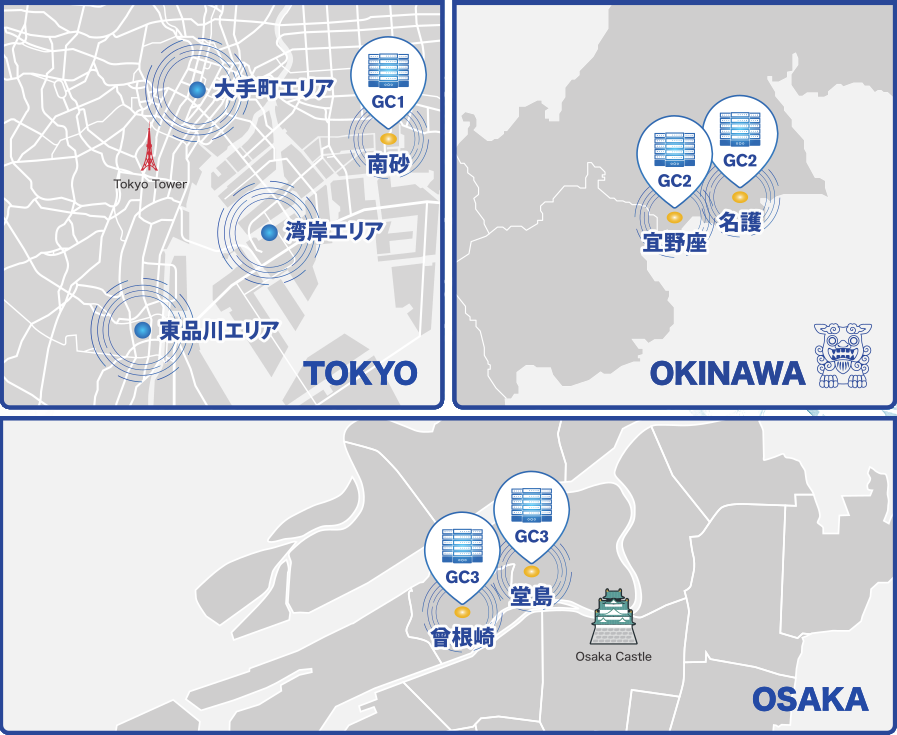 Location

Koto-ku, Tokyo (6.5km from Tokyo Station, 15 minutes by car, 20 minutes by train)

Building

Seismic structure, reinforced concrete construction

Server room

Approximately 11,000㎡

Slab load capacity

Maximum 1,000kg / ㎡

Receiving power

Special high voltage main line / standby line power reception

Emergency power generator

Gas turbine engine

Uninterruptible power supply

N + 1 redundant configuration, common spare method, large capacity battery equipment

Air conditioning system

Water-cooled

Fire extinguishing equipment

Gas digestor, ultra-sensitive smoke detector

Standard rack

19 inch full rack / AC100V 20A

Unit use

Unit service (@U rental / shared rack)

Option (consultation)

Installation of carry-on racks, cages, individual surveillance cameras, etc

Security

Identity verification by manned 24 hours a day, 365 days a year, camera monitoring in all areas, IC card entry and rack opening / closing

Others

Equipped with parking lot, BCP desk, cafe, restaurant, nap room, shower room