We provide a dedicated pathway from your premises to the Internet, ensuring a high-quality and stable Internet connection. Depending on your usage requirements, you can choose bandwidth ranging from 100Mbps to 10Gbps. Additionally, we offer options for bandwidth guarantees and allocation settings. Our service level agreement (SLA) is included as a standard feature, allowing usage for business purposes with confidence.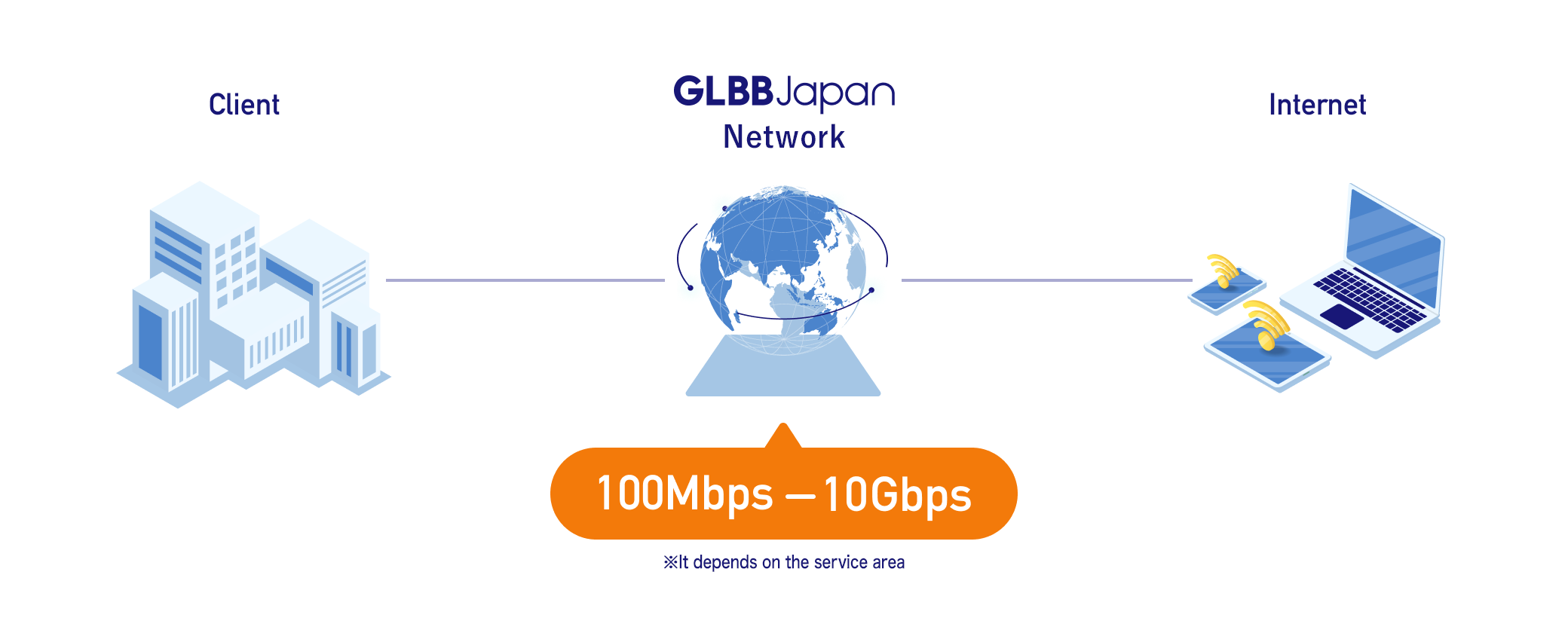 FEATURE1

High-speed・High-quality・Stability

Your company will not be affected by other users or time zones because the fiber line is not shared or split, enabling stable communication with low latency.

FEATURE2

High Reliability and Safety

Our services are highly reliable because of our 24/7 monitoring and troubleshooting management systems. In addition, to using industry-standard SLA (Service Level Agreement).